ITM Global School: Pioneering Quality Education Among Gwalior's Top 10 Best Schools in Gwalior
When it comes to providing quality education, Gwalior boasts a range of institutions vying for the title of the "Top 10 Best Schools in Gwalior." Among these, ITM Global School stands tall, exemplifying excellence in education. With a legacy of nurturing young minds and a commitment to holistic development, ITM Global School has firmly established itself as one of the leading educational institutions in Gwalior.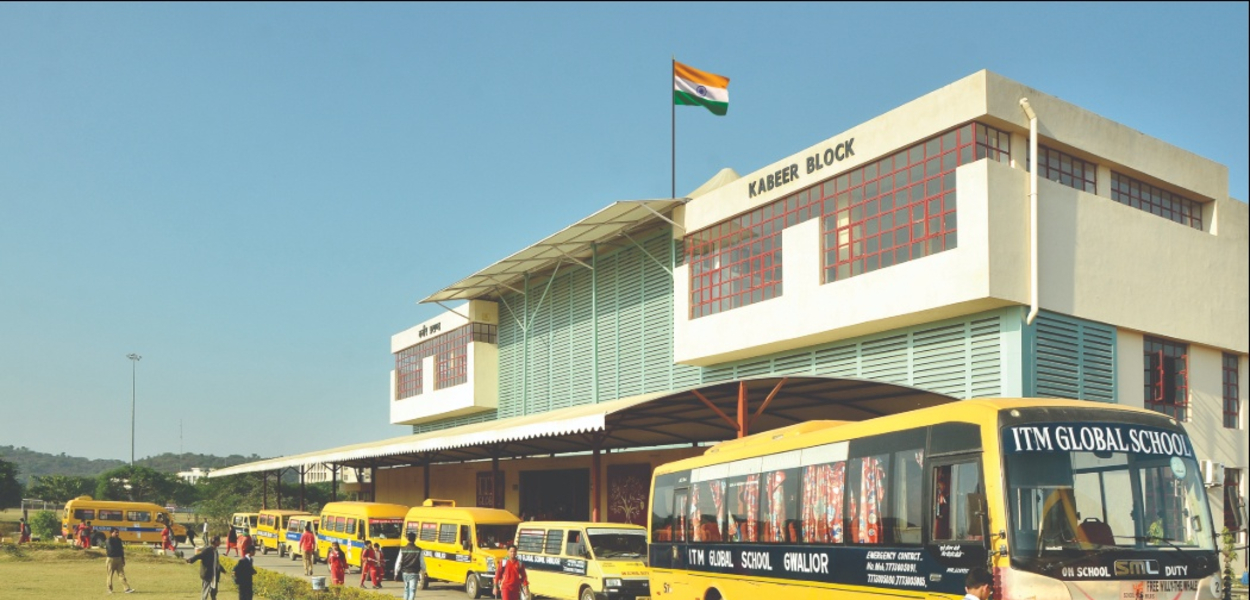 ITM Global School: A Pillar Among the Top 10 Best Schools in Gwalior
In the competitive landscape of education in Gwalior, ITM Global School consistently shines as a beacon of excellence. Its meticulously designed curriculum is tailored to foster critical thinking, creativity, and a profound understanding of subjects. With a team of highly qualified educators and state-of-the-art facilities, students are provided with an environment conducive to intellectual growth and exploration.
The school's emphasis on a balanced education ensures that students not only excel in academics but also develop essential life skills, preparing them for the challenges of the future.
Innovative Teaching Methodologies at ITM Global School
Setting it apart from the rest of the institutions in the list of the "Top 10 Best Schools in Gwalior," ITM Global School employs a blend of traditional teaching techniques and modern, interactive approaches. This diverse teaching methodology caters to various learning styles, ensuring that every student receives a comprehensive education that transcends rote memorization.
Teachers at ITM Global School engage students with hands-on learning experiences, project-based assignments, and seamless technology integration. This approach not only enhances academic performance but also cultivates a lifelong love for learning.
Holistic Development Beyond the Classroom: ITM Global School's Edge
Education at ITM Global School extends far beyond textbooks. The school places a strong emphasis on holistic development, recognizing the importance of nurturing talents and interests outside the academic realm. With a diverse array of extracurricular activities spanning sports, arts, and music, students have ample opportunities to explore and excel in their chosen fields.
This holistic approach ensures that students graduate not only as academically proficient individuals but also as well-rounded, confident, and socially aware citizens.
ITM Global School's World-Class Infrastructure: A Game Changer
A student's learning journey is significantly influenced by the physical environment. ITM Global School boasts world-class infrastructure, providing students with a safe, conducive, and stimulating learning environment. Spacious classrooms, well-equipped laboratories, a modern library, and state-of-the-art sports facilities are just some of the amenities contributing to an enriching educational experience.
The school's commitment to providing top-notch facilities reflects its dedication to offering the best possible education to its students.
In the pursuit of quality education in Gwalior, ITM Global School's prominence among the "Top 10 Best Schools in Gwalior" is undeniable. With its unwavering commitment to academic excellence, innovative teaching methodologies, holistic development approach, world-class infrastructure, and a strong parent-teacher collaboration, ITM Global School offers an unparalleled educational experience.
Enrolling your child in ITM Global School is not just a choice; it's an investment in their future success and well-rounded development. Choose ITM Global School, and witness your child thrive in the nurturing and empowering environment that defines one of the top 10 best schools in Gwalior.
For more info. call : +91 7773005091
visit : https://itmglobal.in/