Best CBSC School In Gwalior MP ITM Global School :
ITM Global School is based on the belief that, to ensure the "total" development of each student, the most effective system is one which focuses on Pastoral Care. Since all aspects of a student's development – physical, emotional, spiritual, social and intellectual – are inter-related and inter-dependent, it is not feasible for teachers to confine their interest in students to the purely academic if personal growth is to be maximized. That's why ITMGS is the Best CBSC School In Gwalior MP.
Each member of staff is expected to understand the responsibility he or she has to provide this level of care and support for the students, provide the widest possible education for the students, and inculcate in them the values and high standards espoused by the school.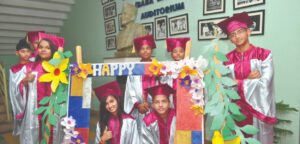 Pastoral Care at the school is regarded as part of every teacher's and teacher-aide's daily interaction with students. This involves setting up a warm and accepting environment in which children feel safe and happy.
It involves modeling appropriate behavior and attitudes, and encouraging increasingly mature and responsible personal and social growth in students. Cognitive development takes place within this framework.
ITM GLOBAL SCHOOL :
ITM Global School is structured as a K-12 College within which a Senior School (Years 10-12), a Middle School (Years 7-9) and a Junior School (Prep-Year 6) function. This structure facilitates its objective of providing a high level of Pastoral Care for its students. The individual care and support which students need for their growth and development is best provided through this structure.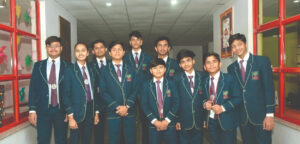 To keep students in comfortable environment, the entire building is air-conditioned and so are the School buses. Building is designed to provide each space as learning area. Flooring patterns, walls and furniture is specially conceived in such a manner so as to make children playful, happy, always creative and attentive to learning processes.
Education in Best CBSC School In Gwalior :
Starting with vocabulary, understanding of sounds, shapes and colors, acquaintance with the alphabet and numbers, thinking in sequence, the teachers guide the young ones to explore and experiment making sure the child does not feel overburdened. The toddlers learn to draw and paint, model with clay, sing, dance, go on excursions and learn about their environment. Child size mini musical instruments are provided to arouse curiosity and interest.
Every year each one of the students in the nursery class will be given an opportunity of becoming "a star". We understand this scheme helps the child to feel special and unique and made the transition from pre school smoother and more enjoyable. The child feels we honor his/her individually and that creates better bonding with classmates.
Counseling in Best CBSC School In Gwalior :
Student empowerment Sessions touch upon issues and problems of students and provide them with handy tips and techniques to face challenges and cope up with pressure at all levels. ITM Global School has an exclusive Counseling Cell for its students who face different learning disabilities, behavioral problem, emotional problems and also some physical problems.
The objectives of this cell are to ensure that every child is treated as a separate entity and all his/her specific needs are addressed to strengthen the self confidence and bridge the gap between a learner and learning. This is done through a counselor-cum- special educator on Early Childhood Education who uses a structured plan for all children with some learning difficulties.
She has made a separate space in the school to deal with these children on one to one basis using all her expertise and the equipment's which supports her mechanism to resolve every issue of these very young children.
Global Learning  :
The schools learning philosophy is based on global learning which is achieved through a globally acceptable curricula that relate to people's place within the wider world, their relationships with others, their histories, their present and future. Global learning connects the local to the global and prepares people to become a global successful citizens.
The teacher acts as a facilitator and guide. We believe that learning outside the classroom is as important as inside the classroom. We have made it an integral element of long term curriculum planning and closely linked with classroom activities.
The school organizes trips as a part of regular curriculum to enable students to enhance their learning with real life experiences. School makes every effort possible to ensure that the students explore the world around them to see the things they have learnt in the classroom come live.
Information and Communication Technology :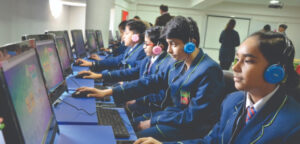 In tune with tech-enabled education, we have Smart Board classrooms where classes are regularly held in an interactive visual mode. Curriculum based learning material is uploaded on the net. Parents and students can track events, photos, assignments class notes, worksheets, school notices on the net. SMS facilities are also available to parents. Parents can also similarly send their queries, suggestions to the teachers and the management via the net.
The School server maintains a broad band connection throughout the year enabling the students to have (monitored) access to the internet.
The School has a wealth of software resources on subjects varying from Literature and Social Science to Math's and Art.